Thai Massage tutorials and tips.
This article was provided by Massaqge Therapy.
If the eyes are the windows to the soul, dark circles and puffiness can make a person feel like they're blocked by some pretty heavy drapes. So when fall allergies kick in, fatigue bears down, or dehydration wears you out, what's a face to do? We've rounded up the best tricks and treatments that really work to send those under-eye bags packing.
Your All-Important Zzzz's
No matter the cause of puffy, tired eyes, the most essential antidote is rest! We know that can be easier said than done, so whether you're kept up by a racing mind or just can't seem to make yourself relax, a Zeel Sleep Massage may be just the thing you need to find some much needed rest. Designed specifically with the most calming, sleep-inducing techniques, a Sleep Massage will help your entire body—from your brain to your eyes to your toes—achieve the relaxation required to soothe those swollen peepers.
As an added bonus, massage of any kind also promotes lymphatic drainage, which aids in reducing retained fluids throughout the body.
Caffeine Eye Cream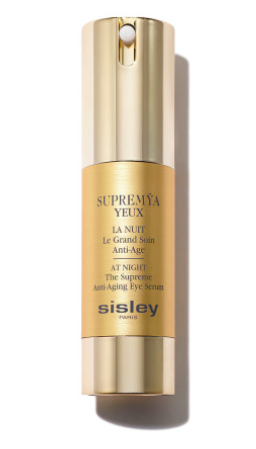 Wake up those under eyes, literally, with a de-puffing eye cream that has a punch of caffeine in it. Apply dreamy and soothing Sisley's Supremya Eyes At Night Cream in the PM for a trifecta of fast-acting ingredients to combat puffiness: A çai, yeast extracts, and caffeine. Another Zeel go-to, AMOREPACIFIC's Moisture Bound Rejuenvating Eye Treatment Gel, a lightweight cooling gel-cream that absorbs instantly and quickly battles puffiness with bamboo sap and caffeine.
Neti Pot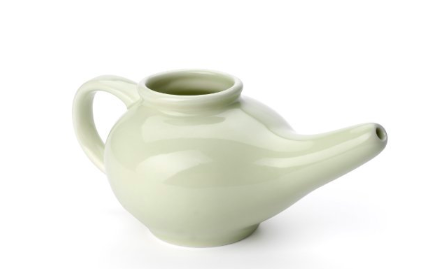 Chances are, you've encountered this small teapot looking device at your neighborhood organic grocery store. The neti pot is an Ayurvedic remedy that we find really helps flush out all of extra mucus your allergies are producing. Simply fill it with a sinus solution, pour through one nostril and drain it out the other.
Chilled Tea Bags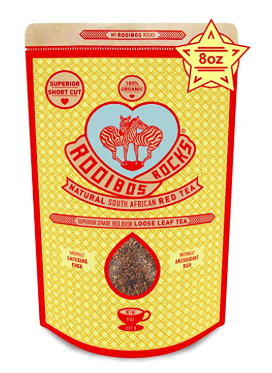 Tea time for two (puffy eyes). While this may be the remedy you heard growing up, cooled tea bags absolutely do offer rapid relief and an instant soothing effect to your eyes. Our take, go for an herbal blend like chamomile or rooibos and steep two bags in hot water for 60 seconds. Let them cool and then apply to your eyes and let their natural cooling, anti-inflammatory ingredients work their magic.
Ice Roller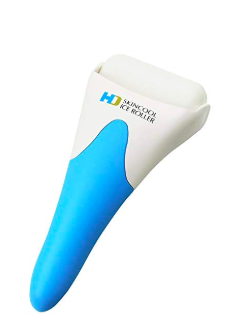 Bags of ice for your eyes? Yes, please. The skin care tools of yesterday have been updated, elevated, and made easier to use than ever. Meet the Hansderma Face Ice roller (which boasts copious brethless, changed-my-life reviews on Amazon). Store this de-swelling miracle tool in the freezer and pull it out for a gentle under-eye massage that offers instant relief and results. Just be careful not to press too hard or roll to aggressively, as the skin under your eyes is thinner and more delicate than the rest of your face.
An Eye Mask Fit for a Queen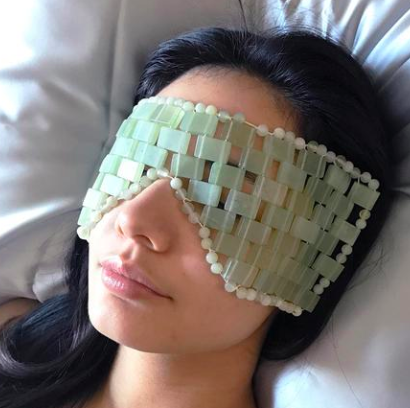 Empresses in China have rejuvenated their faces with Jade tools for thousands of years—and given the recent obsession with jade rollers and gua sha tools, they were clearly onto something. For your inner empress, GingerChi's Jade Chi Mask is an ultra-luxurious way to wake up tired, puffy eyes. The naturally cool temperature of the jade stone has a soothing, de-swelling effect (chill it in the fridge for extra zhuzh). The cool temperature and weight of the stone gently constricts blood vessels in the face, minimizing the appearance of pores and helping relieve sinus pressure, to boot! A pretty worthwhile investment in your royal visage, if you ask us.
Did We Mention H2O?
We're not here to lecture you about not drinking enough water…but drink more water!! Dehydration can contribute to dark circles and fine lines around the eyes—and an overall pallor of tiredness in the face—and water retention as a result of consuming too much salt can add puff on top of that. So stay extra hydrated at all times, to flush the body of the stuff it doesn't need and feed it the health-giving fluids it does need, especially during allergy and flu season when your body needs all the help it can get.
Give Your Body a Break – Book a Massage
The post The Best Ways To Alleviate Puffy Eyes appeared first on Pause: The Zeel Blog.
I hope that you found the above useful or interesting. You can find similar content on our blog: https://thaimassagegreenock.co.uk/blog/
Please let me have your feedback below in the comments section.
Let us know what topics we should cover in future.